What a crime these days.  How some of these buildings have the audacity to include the word "luxury" in their advertising.  Whether in Shanghai, Chicago or New York, all I do is stare at architecture—even when I drive.
My wife preferred it back when I would drive twice the speed limit—yet, would actually keep my eyes on the road.  These days, I drive half the speed limit; while staring at the construction and design of high quality buildings in premier locations.
Actually, I've been behaving this way for nearly ten years.  You might say it's one of my real estate obsessions.  It has proven a good way to win the passenger seat though; and compel my wife to drive.
So what's the point and why should you keep reading?
If you're sniffing-out any luxury Chicago condos for sale, then you need to be aware of the three main traits that differentiate the true luxury condos (apartments) from the flakes.  Although there are other various traits that I consider in the luxury condo space—such as cabinets and floors—here's exactly what the three main distinguishing DNA traits are:
Developer
Architect
Construction
Let's illuminate more on the architects for a moment; and why that trait is important to getting the most value out of your next downtown Chicago condo purchase.
Yes, whether you like it or not, the architect designing the project is key.
For instance, the world-renowned architectural firm of Skidmore, Owings and Merrill was pivotal in designing many of the finest structures that are the envy of many architects even to this day.
Most notably, a design architect by the name of Adrian Smith was responsible for designing Trump Tower Chicago Hotel & Residences.
Adrian Smith was also responsible for designing the Burj Khalifa—the world's tallest building as of this writing—in Dubai.  Adrian Smith is on his own these days; nevertheless, he is a product of the Skidmore, Owings and Merrill ecosystem.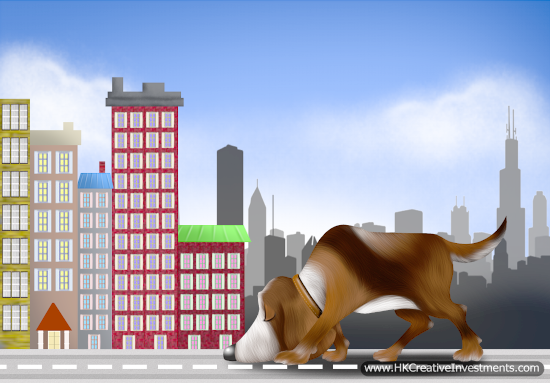 Another example is design architect Lucien Lagrange—a French born Chicago architect.  You would run out of fingers and toes if you tried to count the number of luxury condo structures in Chicago that Lucien is responsible for.
Here's a snippet of some of the luxury condo developments Lucien designed in Chicago alone: The Ritz Carlton Residences, The Waldorf Astoria (formerly The Elysian), Lincoln Park 2520, Ten East Delaware, The Pearson, The Pinnacle, The Fordham, 65 East Goethe and Park Tower—just to name a few.
Pop quiz: where did Lucien LaGrange earn his stripes?
If you guessed Skidmore, Owings and Merrill, then you are correct.  Indeed, Lucien base-jumped off the mountain of a reputation that he earned while at Skidmore, Owings and Merrill—prior to launching his solo career.
Lastly, it would be appropriate to include Chicago architect Solomon, Cordwell & Buenz in this discussion because they were responsible for the all-glass design of the luxury condo residences at The Legacy (60 East Monroe); and 340 on the Park (340 East Randolph).
Undoubtedly, these two buildings rank in the category of luxury Chicago condos too.
Certainly, there are other architectural firms—but not many—designing what I would classify as luxury; or high quality.
One such example is Pappageorge/Haymes Architects.  Pappageorge/Haymes designed a few lesser-known but, nevertheless, premier luxury locations in downtown Chicago.  One located in Streeterville at 600 N. Lakeshore Drive; and the other located in Museum Park at 1211 S. Prairie.
The point to nail down is…
If you're serious about investing your time and money (your hard earned money) in buying a luxury Chicago condo, then you need to be aware of why some of these buildings hold their value better than others—long term.
Which leads us to the second—and most important—trait distinguishing true luxury Chicago condos from the "wanna-be's" who merely place the word luxury in their ad.
That trait is: the developer.
Who was the developer on the project?
The reason why this question is important is because you'll find very few developers who are actually capable of hiring top rated firms to create the final product that you ultimately own.  And the reason for this is because the top rated firms aren't cheap.
Therefore, most developers can't justify spending the money because their exit price (the price you as the buyer will pay) is cost prohibitive.  In other words, the numbers will not work.
Hiring a Lucien Lagrange or an Adrian Smith is not practical for most developers.  The final sales price on the condo units will have to be many times higher than the average condo building.
And unless a developer has a track record demonstrating that he/she can (i) not only build the structure; but (ii) sell the units at a price threshold that will return investment to the project and the investors—then the very notion of that project will be dead on arrival.
An untenable dream doodled on a napkin.
Therefore, if you plan on protecting your wealth by purchasing a true luxury condo in downtown Chicago, then it pays to consider properties that these developers: Donald Trump, Fordham Company and Magellan Group have developed—alongside hiring the architects I mentioned above.
Indeed, there are other good developers out there.  One way or another, a good developer will not skimp on the architect.
The last item a good developer will assure happens, likewise, it's the third and final trait rightfully distinguishing luxury Chicago condos from the rest…
Answer—the construction company.
Specifically, we're alluding to the concrete and foundation work; not necessarily the construction management—although that is vital too.  As a side note, Lend Lease was the construction manager on most all big projects; including Trump Tower Chicago.
Let's face it folks.
If you're talking about luxury Chicago condos, then you're admittedly fond of tall buildings.  And to build these structures—up to say 30 floors—there are a handful of companies in Chicago that can build them properly.
But when you start elevating above 30 floors (and especially above 50 floors) there are only two contractors in Chicago that I would ever consider to build a high-end product: McHugh Construction or Walsh Construction.
And the proof is in the pudding.
If you look at any premier structure in Chicago, you shall find that either McHugh or Walsh laid that foundation.  Likewise, both Walsh and McHugh offer construction management services in the event a developer chooses not to hire Lend Lease.
More importantly, these firms are so big and busy; it's difficult to assure you have their best crews at hand.  It's yet another reason why I suggest you consider the developer and the architect when you buy a luxury condo in Chicago.
Because the top developers and top architects choose to build structures that are steps above the rest.  For obvious reasons, the top crews from Walsh or McHugh are then appointed to execute the timely construction of these premier structures.
And because downtown Chicago is a playground for tall buildings, it attracts the world's top developers; like that of Donald Trump.  Along with many of the world's finest architects.
For now, the three traits I suggest you consider when buying a luxury Chicago condo are the: architect, developer and construction.  If you're buying a high quality property or condo in downtown Chicago, feel free to click and buy property here.
Until then, I'm off to do what I do best.  Stare at these amazing structures while my wife drives.