Wisely buy luxury Chicago property with information and tools the pros use. Quickly watch this video to discover how you can confidently proceed buying any luxury Chicago property; with no extra effort on your part.
Click here to start buying luxury Chicago property
Are you shopping for luxury Chicago property like an expert would?  Or are you simply accepting the latest mainstream real estate hype?
What if you could harness investment grade market data and tools to buy profitably?
Hello there—my name is Harry—and I believe in happiness through learning and financial wellness.
Here at HK, we know the most valuable asset in your portfolio is your health. The second most valuable asset in your portfolio—if you're a business owner—is your business.  And then, of course, quality real estate.  That's where we come in.
If it's your aim to navigate your wallet away from the Bermuda Triangle—where fortunes have been lost—then you'll want to consider these little-known buying property tactics.
Before we offer you the three key lessons that every property buyer should know, take a New York minute to discover who this could benefit:
Qualified first-time home buyers
Motivated cash buyers
Savvy Investors seeking ongoing passive rental income
Buyers who want their legal paperwork properly vetted by a team of industry professionals.
Bargain hunters conscious to get the right price
Scared shoppers requiring hands-on guidance each and every step of the way
If any of these profiles describes you—then stick around—you're definitely in the right place.
With us, you shall…
Discover the three must-know lessons on how to get the right price every time. Before you submit an offer on any property, you must broadly understand these three lessons:
Uncover hidden value with absolutely no extra effort on your part.  When you've narrowed your search down to your final favorites, we conduct our HK Value Analysis using special tools to alert you of which property offers you the highest value.  Another Hint:  you cannot glean this answer by simply comparing broker price opinions.
Lesson 1: How to analyze your local real estate wealth cycle
Lesson 2: How to determine property value (hint: there are four ways to assess property value)
Lesson 3: The secret to wealth
How can you confidently proceed with one of your largest financial commitments—without knowing the 20% of information that is responsible for 80% of your success?
The good news is you can learn this priceless information in the amount of time that it takes you to sip through your weekend coffee.
Raising your intellectual capital quickly is the key that unlocks it all.  Using time-tested information and our turnkey process as your North Star, you can safely snatch the keys to your new property before the next full moon.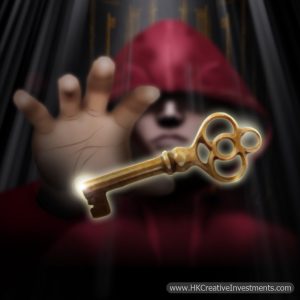 Here's exactly how it works:
Market search specifically targeted to the dozen most desirable downtown Chicago zip codes. That's it.  We specialize in high quality luxury Chicago property; no suburb locations.  Therefore, if you desire buying with laser-guided precision, then start now by completing the quick start form and confirm your identity.
Meanwhile, anticipate an introductory call from us within the business day.
Sit back and relax as we take-on all the heavy lifting.  Following your call, we'll create your custom tailored search and private market analysis report.  Not only will this reveal price levels the latest properties sold for, it will provide you additional properties to consider.  Plus, you will gain access to any inside wholesale deals that cross our desk and that fly under the radar.  The goal is to accurately lead your offer to the closing table—ahead of your competitors.
Check your email filters for our welcome email to claim your free PDF download on the three must-know lessons every buyer should know.
Sell your downtown luxury Chicago property back to us.  When the time comes, you can hire us to sell your property on a "best efforts" basis; or you can sell it to us direct.  Simply request that we submit you an offer.  Here at HK we buy property.
The bottom line is that it's as easy as 1-2-3 when you have the right team and tools. You're invited to get all the help you need; and buy luxury Chicago property like a pro.  Come and see for yourself!